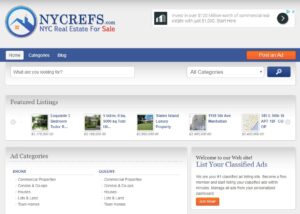 NYC Real Estate for Sale
Are you selling your home? Are you a New York City Real Estate Agent?
NYCREFs.com is giving for sale by owners (FSBO) and New York City Real Estate Agents the ability to list their real estate listings for free!
NYC Homes for Sale
Our site offers advanced real estate listing software and real estate management capabilities. You can post your listings, track page views and be contacted with home buyer leads all from our real estate listing software site 100% free.
To get started register free today and start posting and managing your NYC Real Estate Listings on:
nycrefs.com
NYC Real Estate for Sale
Right now you can post your real estate listings for FREE! Just contact us on NYC REFs and we will get your real estate listing account setup asap.